About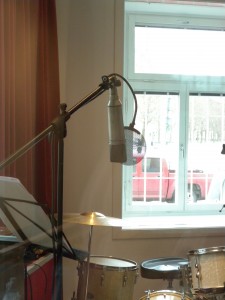 SingSing is a music- and sound production company in Stockholm, Sweden. It's founded and run by Mårten Sahlin, with almost twenty years of experience in the music business as a producer, songwriter and artist, always trying to keep the faith in music.
The studio is situated in the heart of Södermalm. We make records, music for films, TV-themes, commercials, voice overs and all kinds of sound design. SingSing is the place to be if you want to do your productions in flooding daylight or in the bright city lights of Södermalm.
The studio equipment includes a comprehensive collection of vintage microphones, among many the beloved Neumann models U47, U67, SM69, U87 and KM84. Various preamps and outboards from Neve, Urei, Teletronix, Fairchild, Cadac, Gates, dbx, Ampex and more. Several electric and acoustic guitars and basses from Gibson, Fender, Dobro and Hofner. Amplifiers from Vox and Fender. Other instruments include upright piano, Fender Rhodes, Hammond with Leslie speaker and drums.